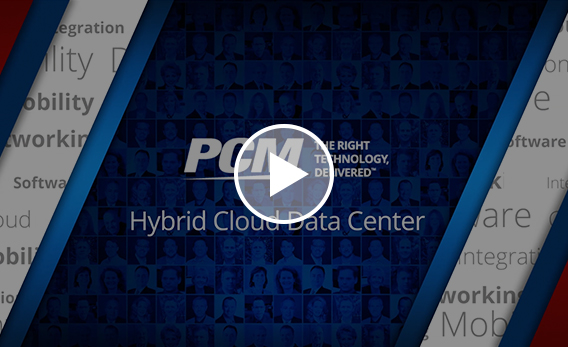 Today's high-density, consolidated, converged or virtualized data center is a complex environment. Every decision in the data center is critical and mistakes can be costly.
The cost of running the modern data center is at an all-time high. Our goal is to make sure that you are taking advantage of the latest technology available and maximizing your dollars to gain the greatest efficiency and performance.
New technologies, best practices, compliance guidelines and mission critical applications are available every day. Reducing costs associated with the data center is a driving factor in many of the decisions made about which technologies and hardware should be implemented.
PCM can help you identify the products that help reduce risk and complexity. Contact your PCM representative today to learn more about PCM's robust Data Centers as well as supported Data Center technology solutions.
PCM is Your Solution
PCM is able to provide any combination of hardware, software, private/hybrid/public cloud computing, data center hosting, professional and managed services to deliver all of the solutions that an organization requires to support their business objectives.